Yumbox-Shop
The Magic Sand Absorbing Beach Mat for Sunbathing Worshippers, Campers and All-Round Outdoor Lovers.
Sale price Price $17.99 Regular price Unit price / per
Forget about Covid-19, that was so last year. Summer hols are coming back with a vengeance, so let's all get prepared.

With this foldable, very easy to pack beach mat, sand will no longer be a problem and will simply drain away, just like water through a sieve. Extremely easy to clean, no need to worry about your clothes, gadgets or food any more when chilling on the beach. With three colors to choose from, simply pick the one you love the most.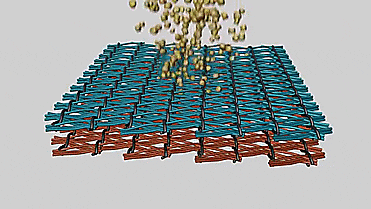 Don't ever be irritated again with small microscopic nuisances, just like in 2020. Get these mats while stocks last.
Damp Proof Mat Type: Closed Foaming. Outdoor Activity: Sun Bathing. Model Number: 1.5M - 2M.

4 GREAT REASONS TO BUY FROM US
PAYMENT NOTICE :
Pay securely through our PayPal Payment Gateway for an added layer of protection. NO PAYPAL ACCOUNT NEEDED. Simply enter in your card details when the PayPal popup window activates and PayPal will do the rest.
ONLINE TRACKING
Once you've purchased your item and we've shipped it, we will then supply you with a tracking number where you can observe your items journey to your destination from our own website, via our tracking page. This you can get to via the hamburger menu upon the top left of our site.
SHIPPING NOTICE :
We've adjusted our estimates below based on the latest information from our carriers.
Once shipped, delivery within:
USA: 10-15 Business Days
Canada: 10-15 Business Days
Europe:  5-10 Business Days
International: 5-20 Business Days
However, we do our best to try and make your orders arrive at the lower end of these estimates. All orders are shipped with love from our multiple international partnered warehouses, located in the United States, Europe, Indonesia and China. Trust us, it's worth the wait. :)